This compact slicer is an excellent entry-level addition to small operations like coffee shops that require occasional slicing and have limited countertop space available. Whether you need sliced product for sandwiches, appetizers, or even salads, this unit's belt-driven 1/3 hp motor and 12" wide blade allow it to handle approximately 30 minutes of cutting meat and vegetables per day.
---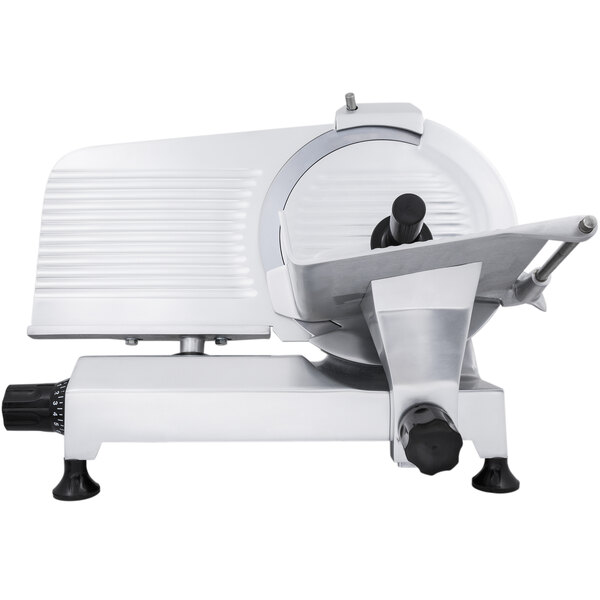 The compact 23 1/2" x 19 3/8" footprint saves
countertop space while accommodating product
as large as 9 3/4" x 8" x 8 5/8" in size.
---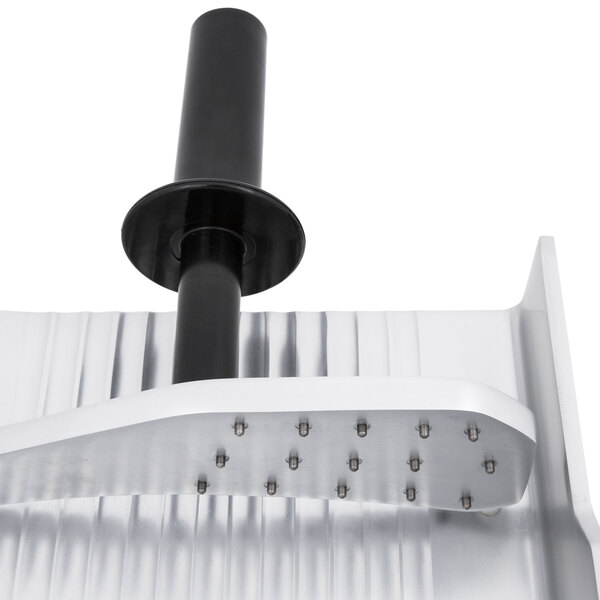 Small teeth combine with an ergonomic handle
to provide an excellent grip and stability, even
when slicing longer products
---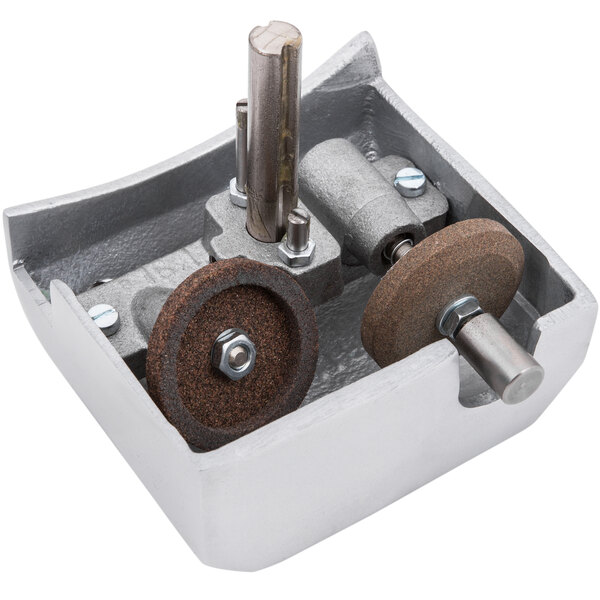 The removable, easy-to-clean sharpener is
mounted atop the unit and features 2 stones
that effectively keep the slicer's blade from dulling.
---