NBS PART#: GLOBE 3600N
GLOBE 3600N SLICER
OEM#: 3600N
FITS: Globe
MODEL(S): 3600N
A fantastic addition to busy delis, markets, butcher shops, and other high volume establishments, this premium slicer is carefully crafted to easily slice through fruit, vegetables, meat, and even cheese all day long! Whether you're slicing made to order lunchmeat in a grocery store or veggies for sandwiches at your busy restaurant, this unit's rugged stainless steel construction combines with a powerful gear-driven 1/2 hp motor and 13" steel alloy blade to quickly and consistently get the job done right
---
---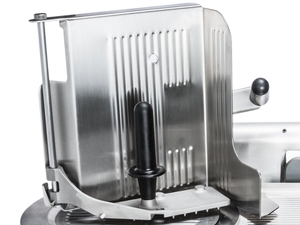 The spacious, 12" long food carriage accommodates product
as large as 9 1/2" x 8" x 5 1/4" in size. It is installed at a 45 degree
angle that, along with a 3 lb. meat grip, make operation a breeze!
---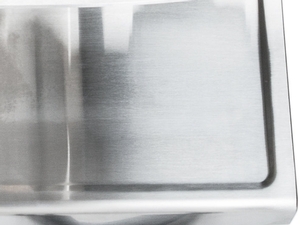 The base boasts 3/16" coved corners with a marine edge
to not only provide a reliable foundation to support the slicer,
but also redirect liquids to the center of the base and away
from the countertop for simple cleanup.
---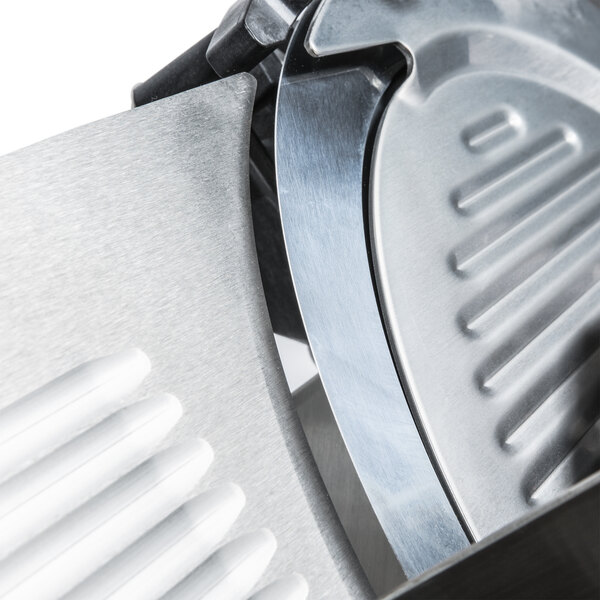 Safe, Razor Sharp Blade
The 13" PreciseEdge hardened steel alloy blade is razor
sharp so that it can effortlessly cut through product, and
it is surrounded by a knife ring guard to help protect users.
---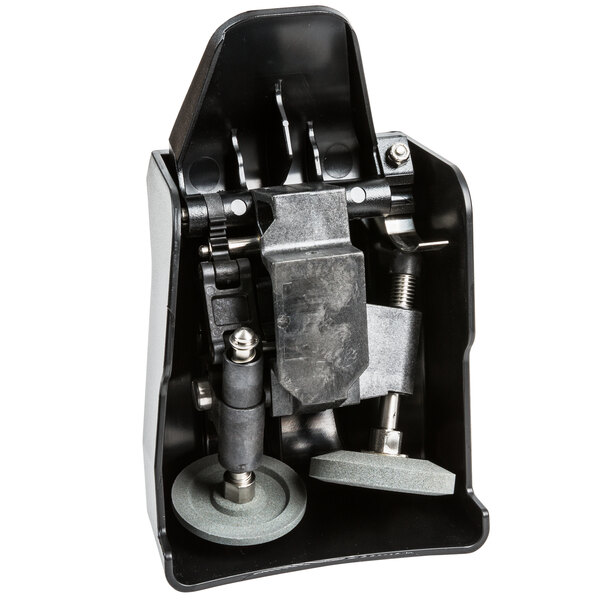 Removable Sharpener
The removable BPA free sharpener is mounted atop the unit
and features 2 stones that keep the slicer's blade from dulling.
It is dishwasher safe for thorough, convenient cleaning.
---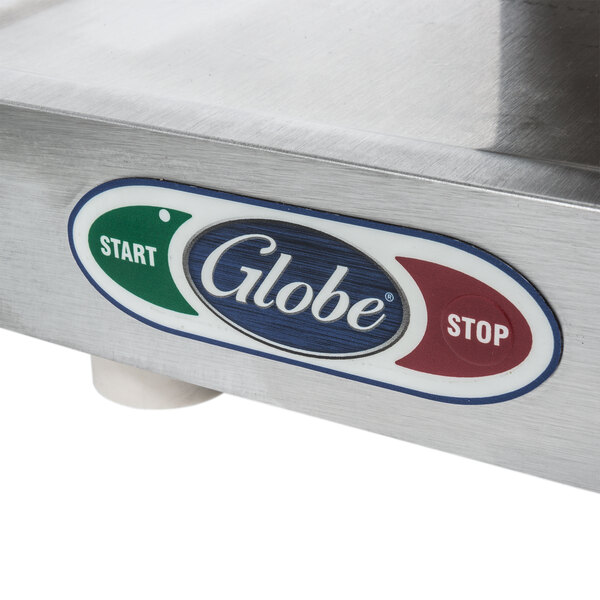 Starting and stopping the slicer as as simple as the press of a
button thanks to the moisture-proof, easy to clean touchpad controls.
---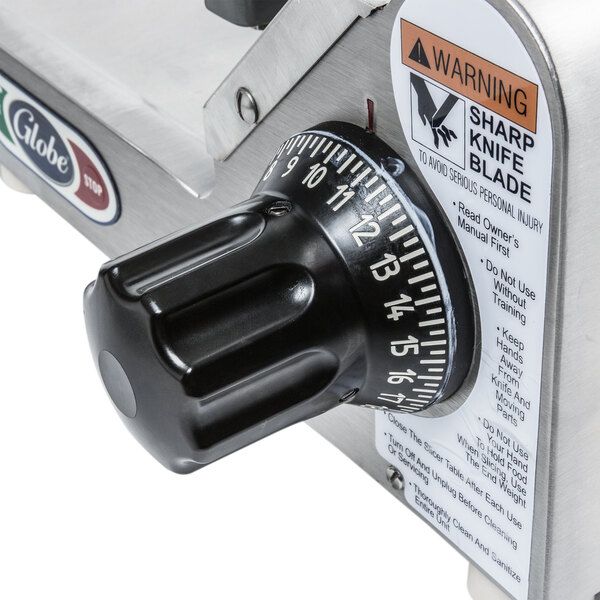 A dial provides you with complete control over your product's thickness,
allowing you to choose from the thinnest slices to 1 1/4" cuts.
RETURNS OF EQUIPMENT PURCHASED IN OUR FREE SHIPPING PROMOTION WILL BE CHARGED THE FULL SHIPPING AMOUNT.
WARNING: This product can expose you to chemicals including Formaldehyde CAS #50-00-0 Trace Level Contaminant, or other Prop 65 listed chemicals, which is known to the State of California to cause cancer. For more information click here: www.P65Warnings.ca.gov